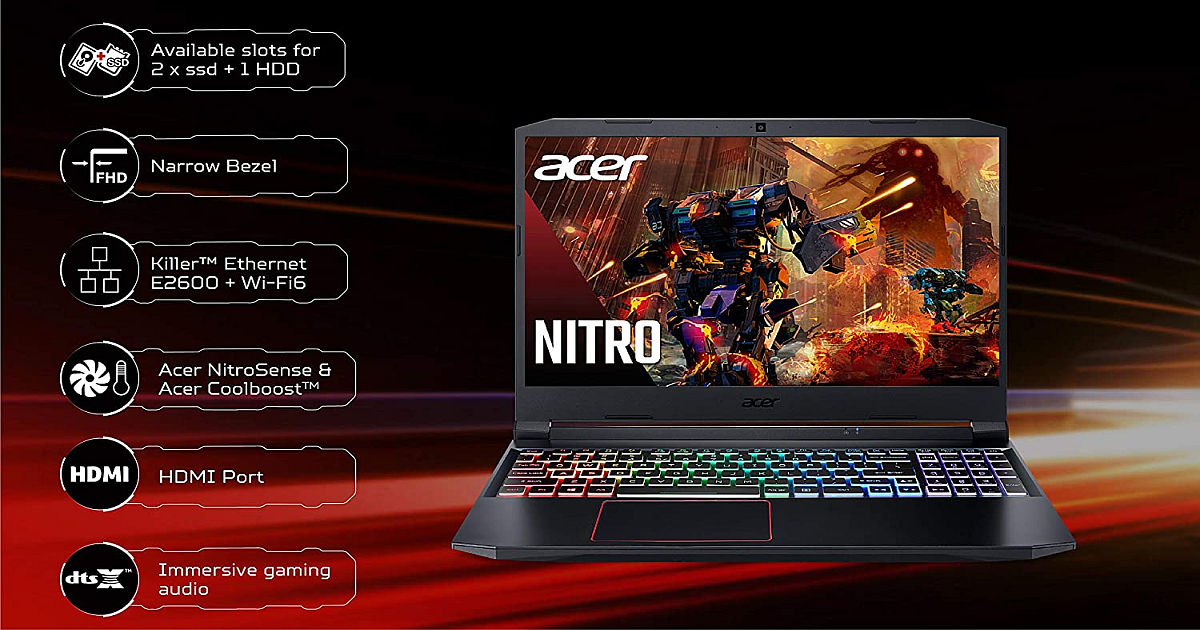 The 'new' Acer Nitro 5 gaming laptop is finally here with refreshed specifications. For reasons best known to Acer, it has chosen to use a 10th Generation Intel Comet Lake CPU alongside a current-generation Nvidia Ampere graphics card. While that may help keep the Acer Nitro 5's price low, the underpowered CPU will undoubtedly bottleneck the graphics card. Regardless, it is undoubtedly one of the better gaming laptops on the market and should make for an attractive buy for those on a strict budget. Let's take a look at what the Acer Nitro 5 gaming laptop has in store for us. 
Acer Nitro 5 price in India
The Acer Nitro 5 gaming laptop's price in India is set at Rs 89,990 on Amazon India. Its availability on other platforms is unknown at this point, but we can expect to see it on Acer's official website and offline retail stores soon. As pointed out by IGN India, this could be the only way on can experience how the Nvidia GeForce RTX 3060 performs, given the prohibitively high prices of the card's desktop version. 
Acer Nitro 5 specifications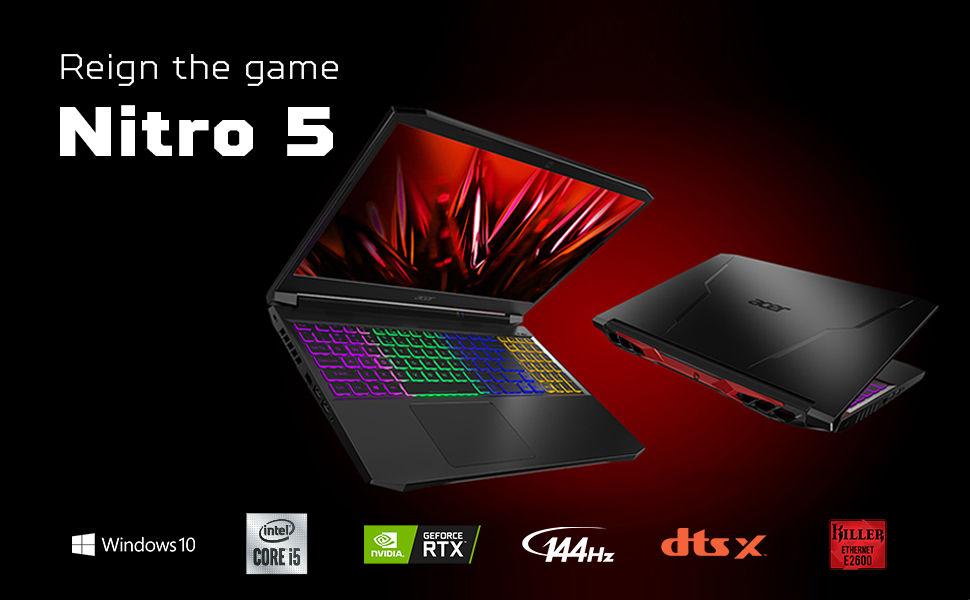 The Acer Nitro 5 is powered by an Intel Core 15-10300H CPU. The four-core, eight-thread CPU can turbo up to 4.5GHz. It is coupled with an Nvidia GeForce RTX 3060 graphics card with 6GB of GDR6 VRAM. Acer neglects to mention its TGP (Total Graphics Power), which is integral towards determining how much performance one can get out of an Nvidia Ampere laptop graphics card. The Acer Nitro 5 draws power from a 57.5Wh battery, which should be good for up to ten hours of light usage. 
Moving on to memory and storage, the Acer Nitro 5 supports up to 32GB of RAM. It has two NVMe slots for storage, but Acer has neglected to mention just how much storage we get out of the box. Lastly, the Aver Nitro 5 has a 15.6-inch FHD (1920×1080) IPS LCD panel with a refresh rate of 144Hz and 3ms response time. It comes with an RGB keyboard too, further accentuating its gamer-y aesthetic. Wi-Fi 6 is included too, along with an Ethernet port.