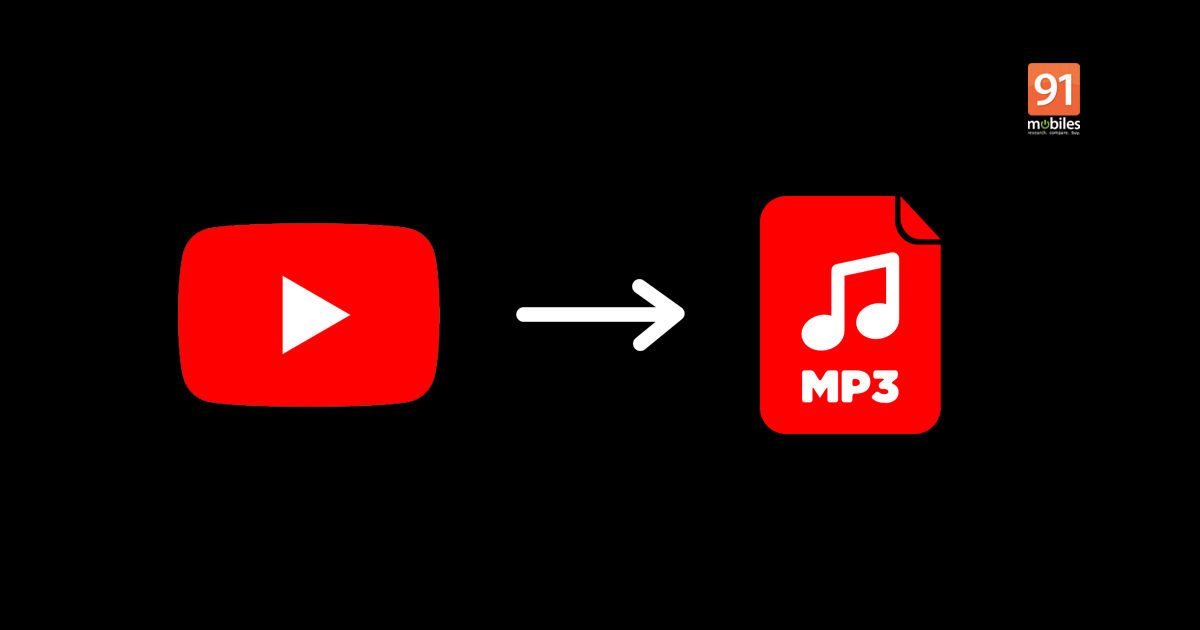 Has it ever happened with you that a song you liked on YouTube isn't available on the audio streaming platforms of your choice such as Spotify, Wynk, and Apple Music? What do you do? Stream that song on YouTube. But, what if you want to listen to that song offline? Some would say download YouTube videos, but that would take a huge toll on the device's battery (unless you have a YouTube Premium account that can play videos in the background). The other option is YouTube to MP3 converters. These converters extract the audio files from the video and let you save them on your device for offline listening. If you're wondering how to do that, we're here to help you. Below are the steps that'll guide you through the process of how to download MP3 from YouTube.
It's worth mentioning that YouTube has an audio streaming platform called YouTube Music, which has pretty much the same catalogue of content as the video app. However, you'll have to buy YouTube Music premium subscription to listen ad-free, offline, and with your screen locked. The premium subscription is free for a month for new users.



Read more: How to download YouTube videos on your mobile phone for offline viewing
YouTube to MP3 converters
YouTube doesn't have a built-in tool to convert videos to MP3 files. For that, you'll need a third-party software or app. That said, not all software/ apps are great at converting MP3 from YouTube videos. Some end up delivering shoddy files. But fret not, we're here to tell you the best ways to download MP3 songs from YouTube videos without sacrificing the quality.
How to convert YouTube to MP3 using browser
There are many YouTube to MP3 converters out there that can help you download audio files using a browser. But, the one we're recommending here is YouTubetomp3.sc. The reason being, you can select the quality of the converted MP3 song from the YouTube video before downloading. Additionally, you can use this tool to download YouTube videos as well.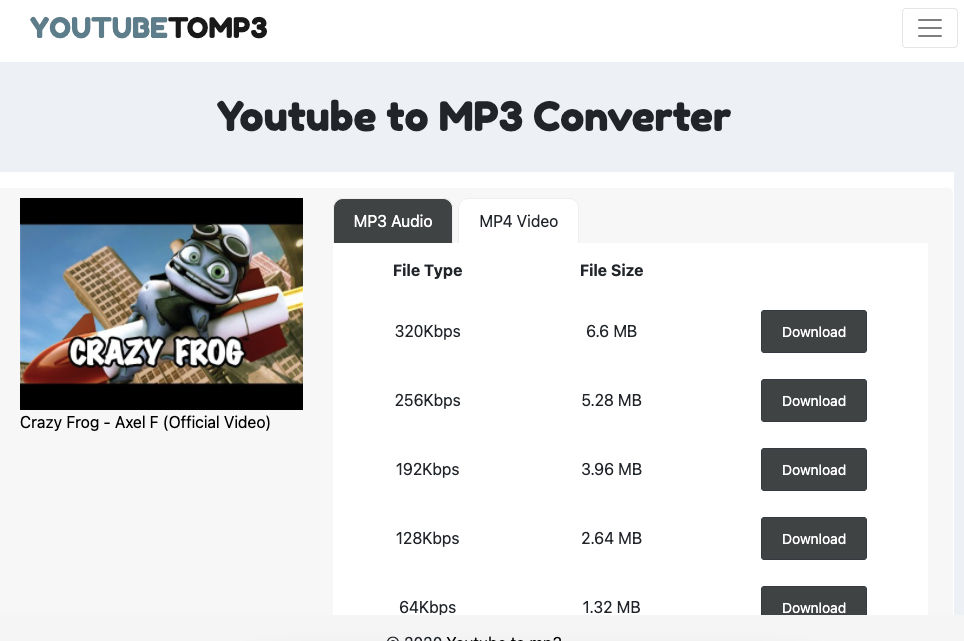 To download MP3 from YouTube using YouTubetomp3.sc, copy the YouTube video link you wish to convert to MP3
Paste the link on the YouTubetomp3 video URL box and select 'Convert it!'
Hit the download button next to the 'File Size' from the following screen to save the MP3 song offline. The higher file size of the MP3 is likely to have better quality.
The good thing is that you can perform these steps on any browser on both PC and smartphone
How to convert YouTube to MP3 on mobile using the app
The browser option is good as long as you're downloading MP3 files from YouTube once or twice. Anything more than that it's worth downloading a dedicated application on the device you're using. The options to convert YouTube videos to MP3 songs on mobile using an app aren't many. But, we've got you covered. Below are the steps that can be used to download MP3 songs from YouTube on mobile using the app. However, it's worth mentioning that they are applicable only for Android users and the app isn't available on Google Play Store.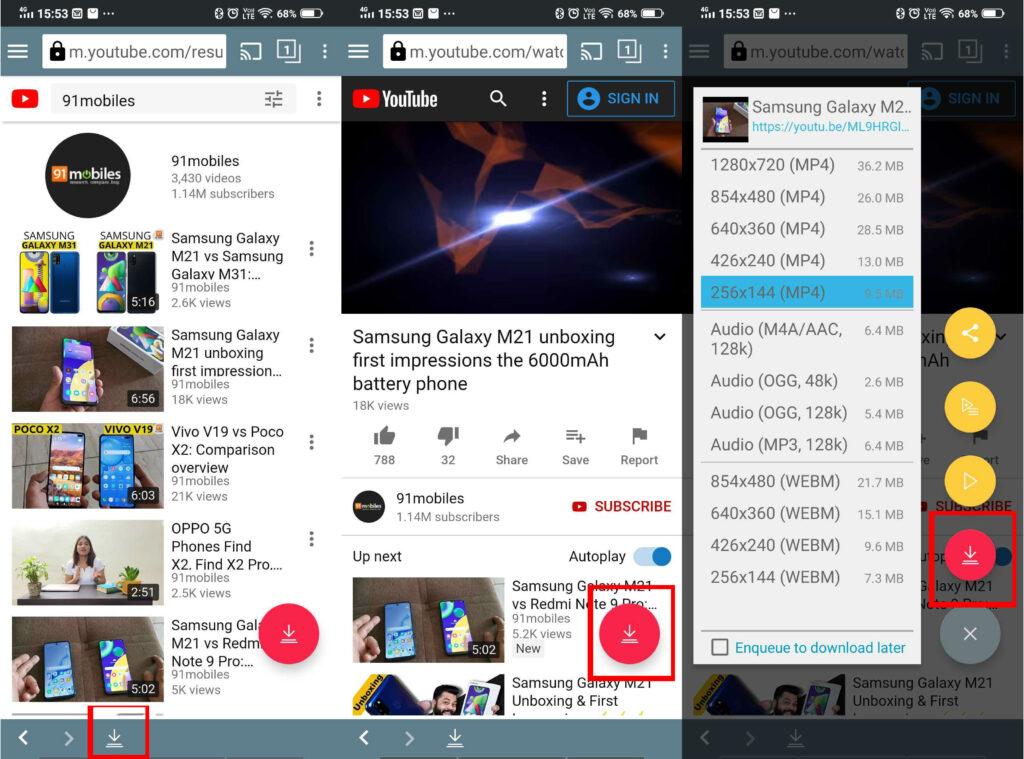 If you're an Android user, go to your browser and download TubeMate's APK file

from the 

official website. 
Install the app on your device. It may require you to toggle the 'Install unknown apps' option in Settings. Fret not, the app is among the safest third-party apps out there.
Next, open the app, agree to 'Terms of use', give the requisite permissions, and jump to the home screen.
You'll get a short tutorial on how to use TubeMate.
Once you're through that, search the YouTube video you wish to convert to MP3

Tap on the red download button (downward arrow icon) in the bottom right and select the MP3 option from the screen that pops-up

The MP3 file will be locally saved on your device for offline listening. The app can also be used to download YouTube videos
To manage the downloads library, tap on the downward arrow icon from the bottom tray. The following screen will show you the status of downloads and the list of YouTube videos downloaded on your mobile phone.
How to convert YouTube to MP3 on desktop using the app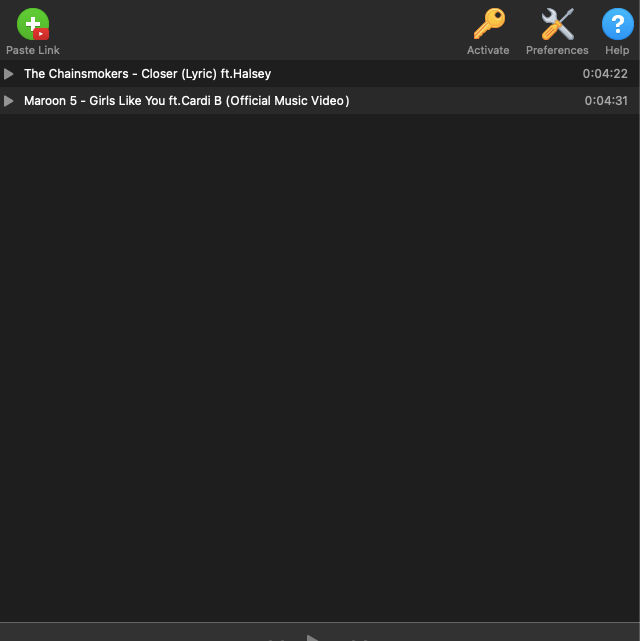 To download YouTube MP3 files on desktop using the app, install 4K YouTube to MP3 app
The app is compatible both with Windows- and macOS-powered laptops
The free version of 4K YouTube to MP3 app allows you to download 30 files per day
To download, simply paste the video link on the app, and voila, the MP3 file will be saved on your device automatically
Go to the Music folder, to locate files.
That's it! With these steps, you these YouTube to MP3 converters you can convert any to MP3 and download them on your device. We're not sponsoring these converters. Feel free to use any other website or app to download MP3 songs from YouTube.