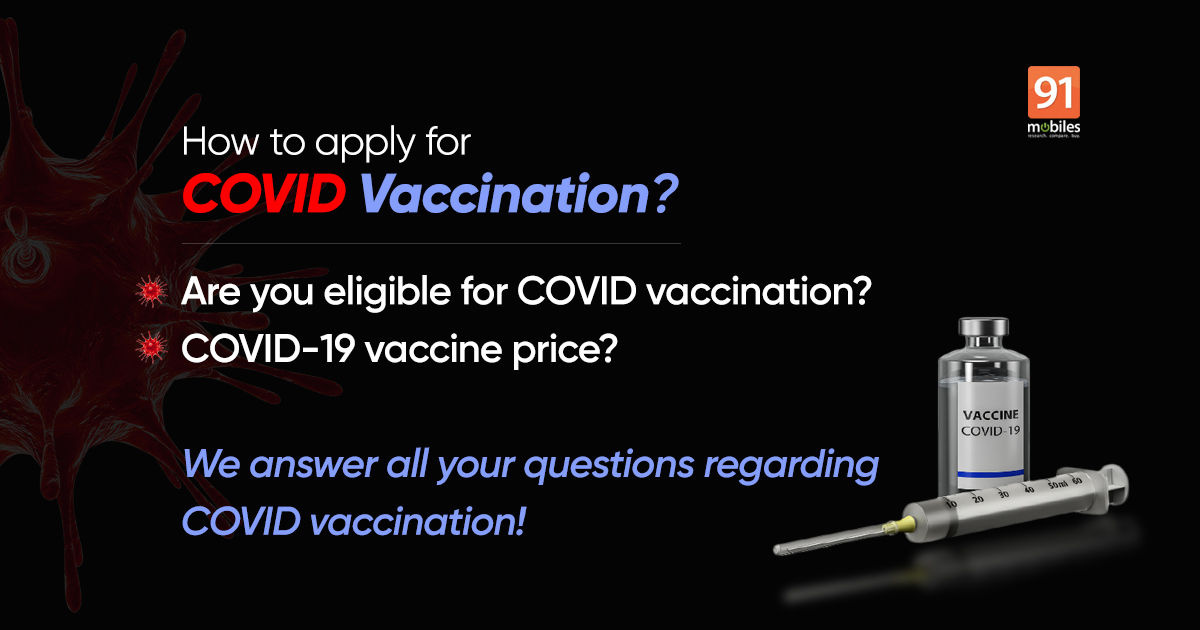 COVID 19 vaccine drive in India is underway and you can register for a jab through the CoWIN app or portal. The vaccine for people aged above 60 and those between 45 to 60 with comorbidities has begun in India. The second phase of the COVID vaccination is open for people who are not health or front line workers. One can visit the CoWIN app/ portal to register themselves online for the vaccine shot. The expansion is estimated to cover a total of 10 crores 'priority' population and help India stay ahead of the COVID 19 pandemic.
So far, around 1.42 crore doses of vaccines have been administered in the first phase of the drive, which was launched on January 16th. Here's everything you need to know about the second phase of the coronavirus vaccination drive, including how to register on CoWIN 2.0.
How to register on CoWIN 2.0 for COVID shots
The beneficiary will have to register on CoWIN app/ website for vaccination.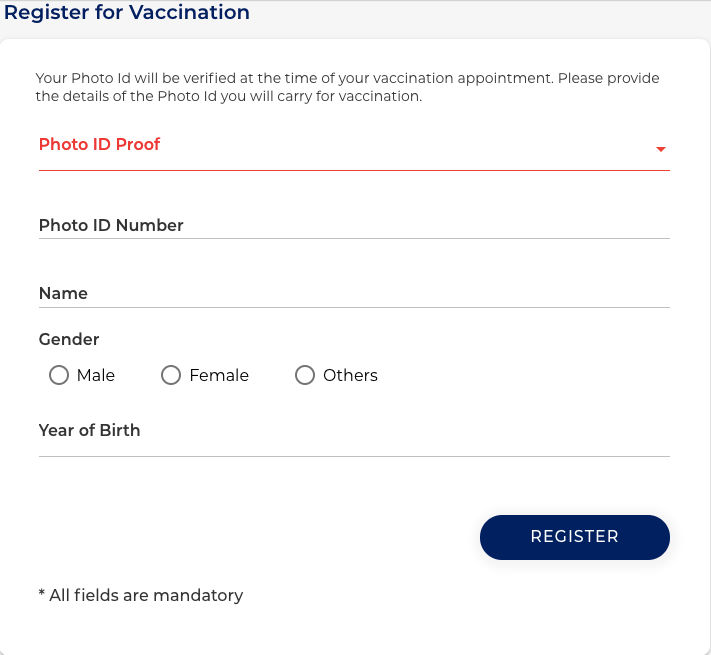 The CoWIN portal is

https://www.cowin.gov.in/home

. It's compatible with all browsers out there. Beneficiaries can also download the CoWIN 2.0 app from Google Play Store on their Android mobile phones. The facility is not available for iPhone users yet

From the CoWIN 2.0 portal's home page, scroll down to the 'Find Your Nearest Vaccination Center' section

Enter the place and address where you live or click on the 'current location' option to get the details of the nearest vaccination centre

Now, click on the 'Register Yourself' button and enter your mobile number to proceed

You'll get an OTP with which your account will be created

Fill in the details and upload the identity documents

For people between 45 to 60 age group, they will have to click on 'Yes' under comorbid condition section and upload the proof.

One can also get their family members registered through the account
Beneficiaries will get the option to book an appointment for the vaccination both at the government and private facilities. Registration of up to four people can be done from one account. The second dose of the coronavirus vaccine will be given 29 days after the first dose.
COVID-19 vaccine registration via Aarogya Setu app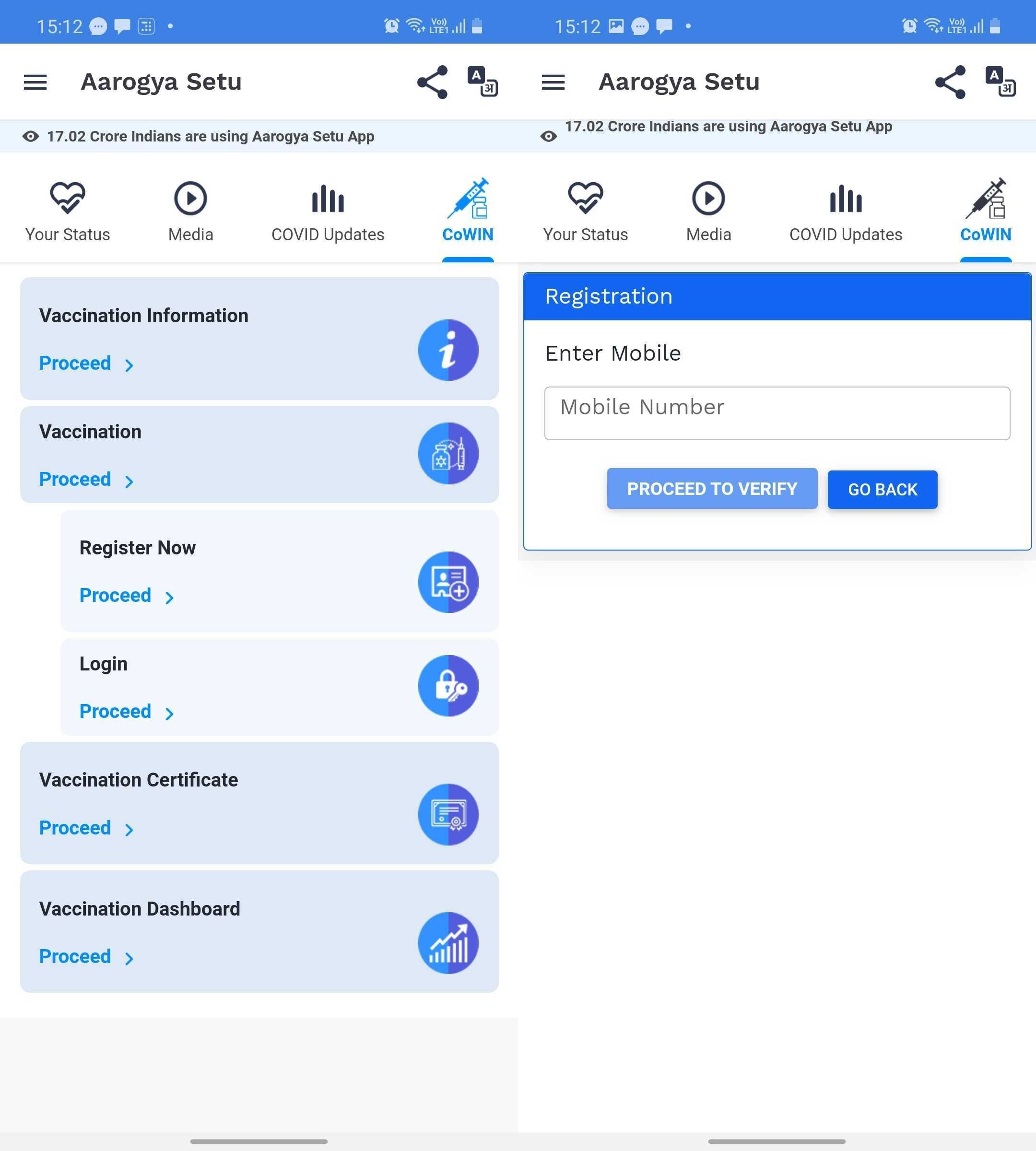 In case, you're not able to register for COVID-19 vaccine via CoWIN 2.0, use the Aarogya Setu app. The government's health service app also allows beneficiaries to register themselves by verifying via a one-time password (OTP).
To do so, tap on the 'CoWIN' option next to COVID Updates from the top menu

Tap on 'Vaccination' second from the list and select 'Register Now'. If you've already registered, select 'Login'

Enter your mobile number and 'Proceed to Verify'

An OTP will be sent to the number

Use the OTP to enter your details, inoculation centre, and more
On-site registration
People can directly visit the nearby coronavirus vaccination centre along with the required documents and get themselves registered.
FAQs
Eligibility and documents required
As stated above, the COVID vaccine will be available exclusively to people aged above 60 and those between 45 to 60 with comorbidities in this phase. The other age groups will have to wait for a little longer to get vaccinated. A government ID is sufficient for people over 60 years of age getting the vaccination shot. As for the people with comorbid conditions, they will have to produce a supporting medical certificate. They can either upload the certificate on the Co-WIN app and website while registration or can carry it to the Covid vaccination centre (CVC).
Comorbidities that are covered
As per the government's notification, as many as 20 comorbidities for people between 45 to 60 age groups are covered for coronavirus vaccination shots. These include
Heart failure with hospital admission in the past one year

Post cardiac transplant/ Left Ventricular Assist Device (LVAD)

Significant Left ventricular systolic dysfunction

Moderate or severe Valvular Heart Disease

Congenital Heart Disease with severe PAH or Idiopathic PAH

Coronary Artery Disease with past CABG/ PTCA/ MI and Hypertension/ Diabetes on treatment

Angina and Hypertension/ Diabetes treatment

CT/MRI documented stroke and Hypertension/ Diabetes on treatment

Pulmonary artery hypertension and Hypertension/ Diabetes on treatment

Diabetes (>10 years or with complication) and Hypertension on treatment

Kidney/Liver/ Hematopoietic stem cell transplant: Recipient/ On wait-list

End-stage Kidney Disease on haemodialysis/ CAPD

Current prolonged use of oral corticosteroids/ immunosuppressant medications

Decompensated cirrhosis

Severe respiratory disease with hospitalisations in last two years/ FEVI <50 percent

Lymphoma/ Leukaemia/ Myeloma

Diagnosis of any solid cancer on or after July 1, 2020, or currently on any cancer therapy

Sickle Cell Disease/ Bone marrow failure/ Aplastic Anemia/ Thalassemia Major

Primary Immunodeficiency Diseases/ HIV infection

Persons with disabilities due to Intellectual disabilities/ Muscular Dystrophy/ Acid attack with the involvement of respiratory system/ Persons with disabilities having high support needs/ Multiple disabilities including deaf-blindness
Co-WIN: Where to get vaccinated?
Around 10,000 private hospitals empanelled under Ayushman Bharat PMJAY, 600+ hospitals under CGHS, and other private hospitals under states will administer the COVID-19 vaccination shots in the second phase. Click on the links to know the nearest government empanelled coronavirus vaccine hospitals and CGHS hospitals.

How to search nearest vaccine centre
Co-Win and Aarogya Setu both come with a GPS-enabled setting. The beneficiary can use this setting to search the nearest coronavirus vaccination centre.
COVID 19 vaccine price in India
The COVID 19 vaccine price in India is set at Rs 250 for private hospital. The cost break-up is Rs 150 for a dose plus Rs 100 as a service charge. That said, the vaccination is free of cost at the government facilities across the country.
How to download COVID vaccination certificate
COVID vaccination certificate is available for download via Co-WIN, Aarogya Setu, DigiLocker, and apps. For the certificate,
You must have already received at least one dose of Vaccine

You must have the 14-digit beneficiary reference ID with you

You need to be registered on the CoWIN platform to download the vaccination certification. If the mobile number used to register on CoWIN platform is different from the number used in Aarogya Setu app and DigiLocker, you'll need to validate it
COVID-19 vaccine timing
Beneficiaries can book coronavirus vaccination appointments via Co-WIN and other IT applications such as Aarogya Setu from March 1st onwards, between 9 am and 3 pm everyday.