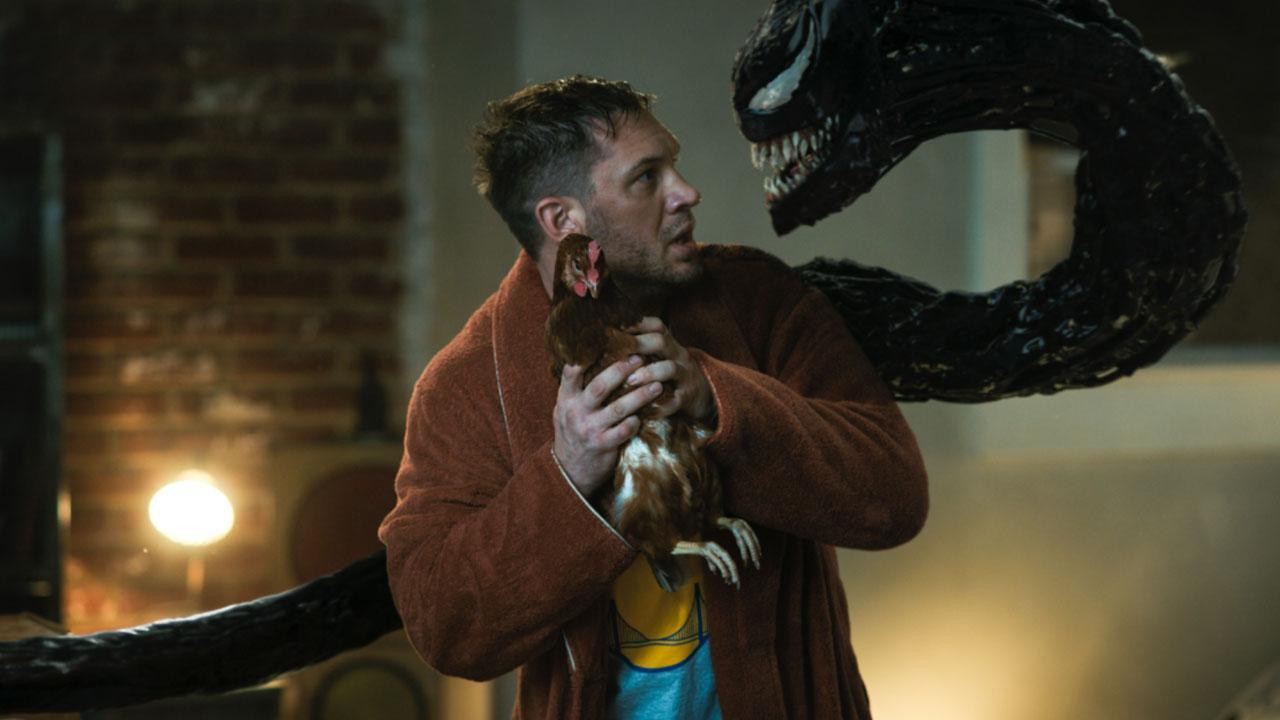 Venom: Let There Be Carnage
Action, adventure, sci-fi
Cast: Tom Hardy, Michelle Williams, Woody Harrelson, Naomie Harris, Reid Scott, Stephen Graham, Peggy Lou, Sian Webber
Director: Andy Serkis
Rating: 2/5
The 2018 'Venom' was a mess and this sequel `Venom: Let There Be Carnage` is even more so. A mismatched-buddy comedy, messy CGI, unintelligible quips, teeth that look like an urban sky cape and extremities that mutate into ugly, gooey extensions – this one is bigger but definitely not better. There's a hint of romance gone wrong between Tom Hardy's Eddie Brock and Michelle Williams' Anne Weying, Woody Harrelson's villainous Carnage and Naomie Harris' mutant Shriek, but the obsession here is between Eddie and his alter-ego, the hulking symbiote that erupts from within him, Venom. The real fight for superiority is between Eddie and Venom – the rest are just extraneous add-ons. Venom, the alien lives inside Eddie the reporter and basically voices Eddie's fears and insecurities.
Director Andy Serkis, takes over for Ruben Fleischer, and makes it a fast and blustery ride. Eddie's struggle with his own literal and figurative demons makes up much of the narrative here. Hardy, in fact, shares screenwriting credits with returning screenwriter Kelly Marcel and there's quite a bit of absurd humour floating around as a result.
Eddie secures an interview with convicted killer Cletus Kasady (Harrelson), who's about to be executed at San Quentin State Prison. Eddie's physical clash with Kasady transfers a few drops of symbiote material into Kasady's system and together with the lethal injection transforms him into Carnage a bigger, redder, meaner, weaponised version of Venom.
The action in this sequel is an incoherent mess, the CGI feels indistinct and the overall design feels terribly sloppy. This one feels more like an inadvertent comedy show than an action caper. The problem really is that the good versus evil clash like in all comic action capers is lost in the haze of Eddie and Venom's fight for supremacy. The story is a mess and the narrative spiel fails to develop coherence along the way. Even Andy Serkis seems hampered by the source material and is unable to make this experience either thrilling or meaningful. And the tone achieved here is so bizarre and vacuous that it's more than likely to put you to sleep!